Offer: Cosatto Easi Peasi Changing Table Magic Unicorns
Save 15.18%
Brand: COSATTO
Department: Baby Products
Was £144.95 reduced to £122.95
Cosatto Easi Peasi Changer. The Bathtime Changing Buddy.No bending and straining needed, this makes bathing and changing easier for you.Easi Peasi has lockable wheels so you can move it from room to room.Its... [more information]
Buy now from
Kiddicare
Offer: Cosatto Giggle 2 Pram and Pushchair in Berlin
Save 23.99%
Brand: COSATTO
Department: Baby Products
Was £499.95 reduced to £380.00
Cosatto Giggle 2 Pram & Pushchair. The Iconic 3 in 1.Giggle 2 is the classic nippy 3 wheeler. Lightweight but sturdy and super easy to use. The from-birth lie-flat carrycot, (suitable for occasional... [more information]
Buy now from
Kiddicare
Offer: Cosatto Giggle 2 Pram and Pushchair in Magic Unicorns
Save 23.99%
Brand: COSATTO
Department: Baby Products
Was £499.95 reduced to £380.00
Cosatto Giggle 2 Pram & Pushchair. The Iconic 3 in 1.Giggle 2 is the classic nippy 3 wheeler. Lightweight but sturdy and super easy to use.The from-birth lie-flat carrycot, (suitable for occasional overnight... [more information]
Buy now from
Kiddicare
Offer: Cosatto Giggle 2 Pram and Pushchair in Tropico
Save 19.99%
Brand: COSATTO
Department: Baby Products
Was £489.95 reduced to £391.99
Compact Giggle 2 Happy Campers travel system's got the lot from day dot. It's a 2-way pushchair, pram with snug stuff for your little dot.5 Reasons to Buy Giggle 2With 3 modes plus more kit than your dad's... [more information]
Buy now from
Kiddicare
Offer: Cosatto Giggle 2 Pram in Golightly 2
Save 23.99%
Brand: COSATTO
Department: Baby Products
Was £499.95 reduced to £380.00
Giggle2's got the lot from day dot. This 3 in 1 travel system is everything you need from birth till little feet start walking. Giggle2's an infant carrier, pram and 2-way pushchair extraordinaire. In... [more information]
Buy now from
Kiddicare
Offer: Cosatto Giggle2 Pram & Pushchair Magic Unicorns
Save 33.34%
Brand: COSATTO
Department: Baby Products
Was £499.95 reduced to £333.27
1332 Advantage card points. FREE Delivery on orders over 45 GBP. [more information]
Buy now from
Boots.com
Offer: Cosatto Giggle 2 Travel System in Golightly 2
Save 24.81%
Brand: COSATTO
Department: Baby Products
Was £664.90 reduced to £499.95
Giggle2's got the lot from day dot. This 4 in 1 travel system is everything you need from birth till little feet start walking. Giggle2's an infant carrier, pram, car seat and 2-way pushchair extraordinaire.... [more information]
Buy now from
Kiddicare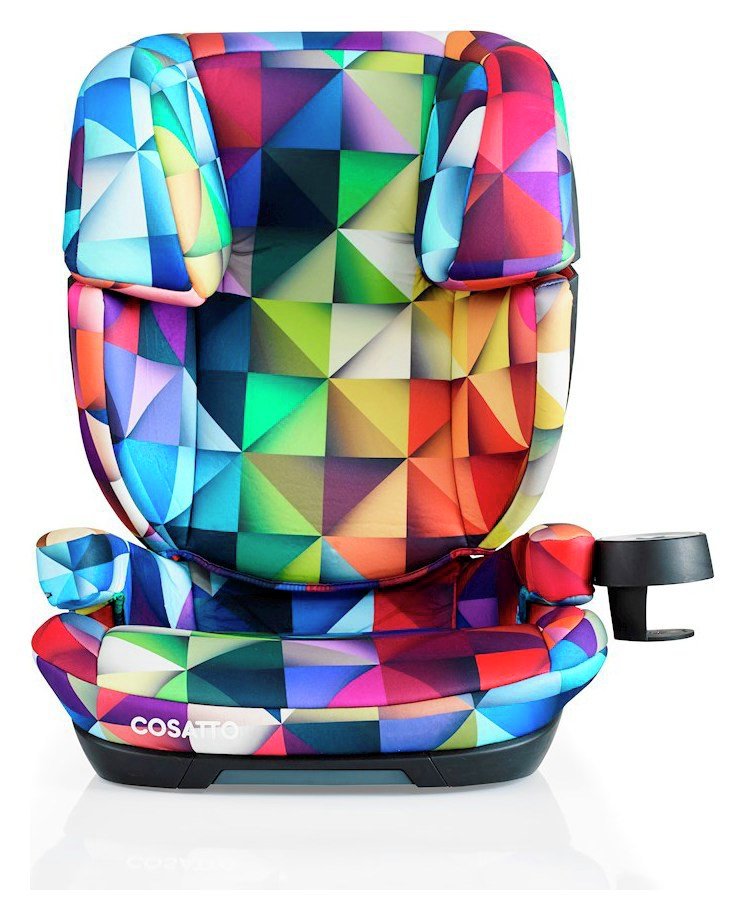 Offer: Cosatto Group 2 - 3 Skippa Fix Spectroluxe Car Seat.
Save 11.11%
Brand: COSATTO
Department: Baby and nurseryTravelCar seats booster seats and travel accessoriesCar seats
Was £179.99 reduced to £160.00
Skippa Fix fits forward-facing with a standard 3-point vehicle seat belt. For even more peace of mind pop it into your cars ISOFIX points - thats simplicity and security with a satisfying click and it... [more information]
Buy now from
argos.co.uk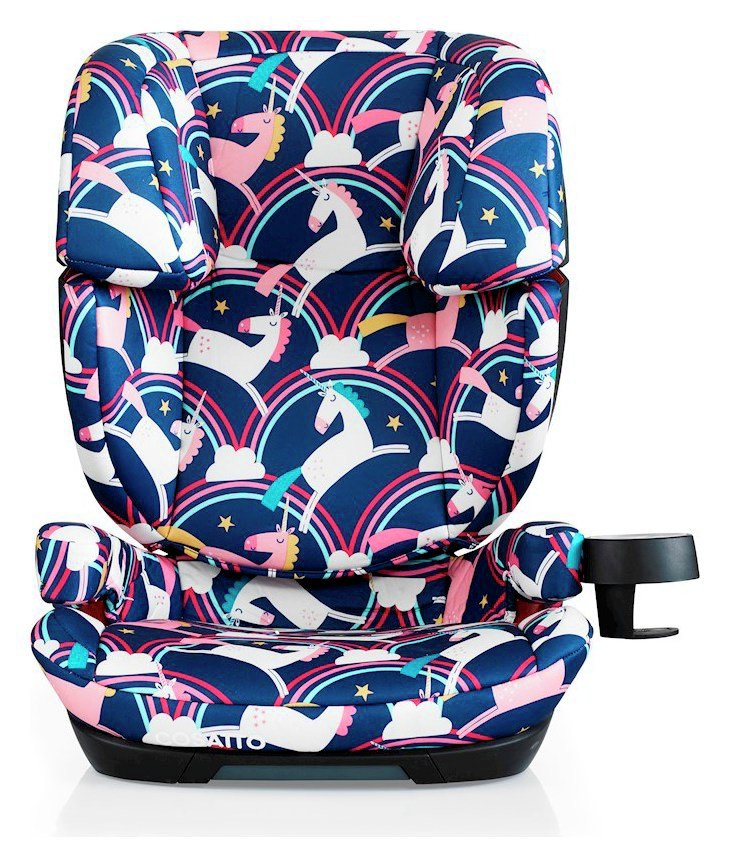 Offer: Cosatto Groups 2-3 Magic Unicorns Skippa Mix car Seat.
Save 11.11%
Brand: COSATTO
Department: Baby and nurseryTravelCar seats booster seats and travel accessoriesCar seats
Was £179.99 reduced to £160.00
Skippa Fix fits forward-facing with a standard 3-point vehicle seat belt. For even more peace of mind pop it into your cars ISOFIX points - thats simplicity and security with a satisfying click and it... [more information]
Buy now from
argos.co.uk
Offer: Cosatto Hold 0 Plus Car Seat Golightly 2
Save 23.98%
Brand: COSATTO
Department: Baby Products
Was £164.95 reduced to £125.40
"Hold is so extra specially squidgy he is definitely only from outer space"Hold 0+ infant carriers are tough nuts under layers of stunning squidge. These from-birth burly bodyguards are big softies. Hold... [more information]
Buy now from
Kiddicare