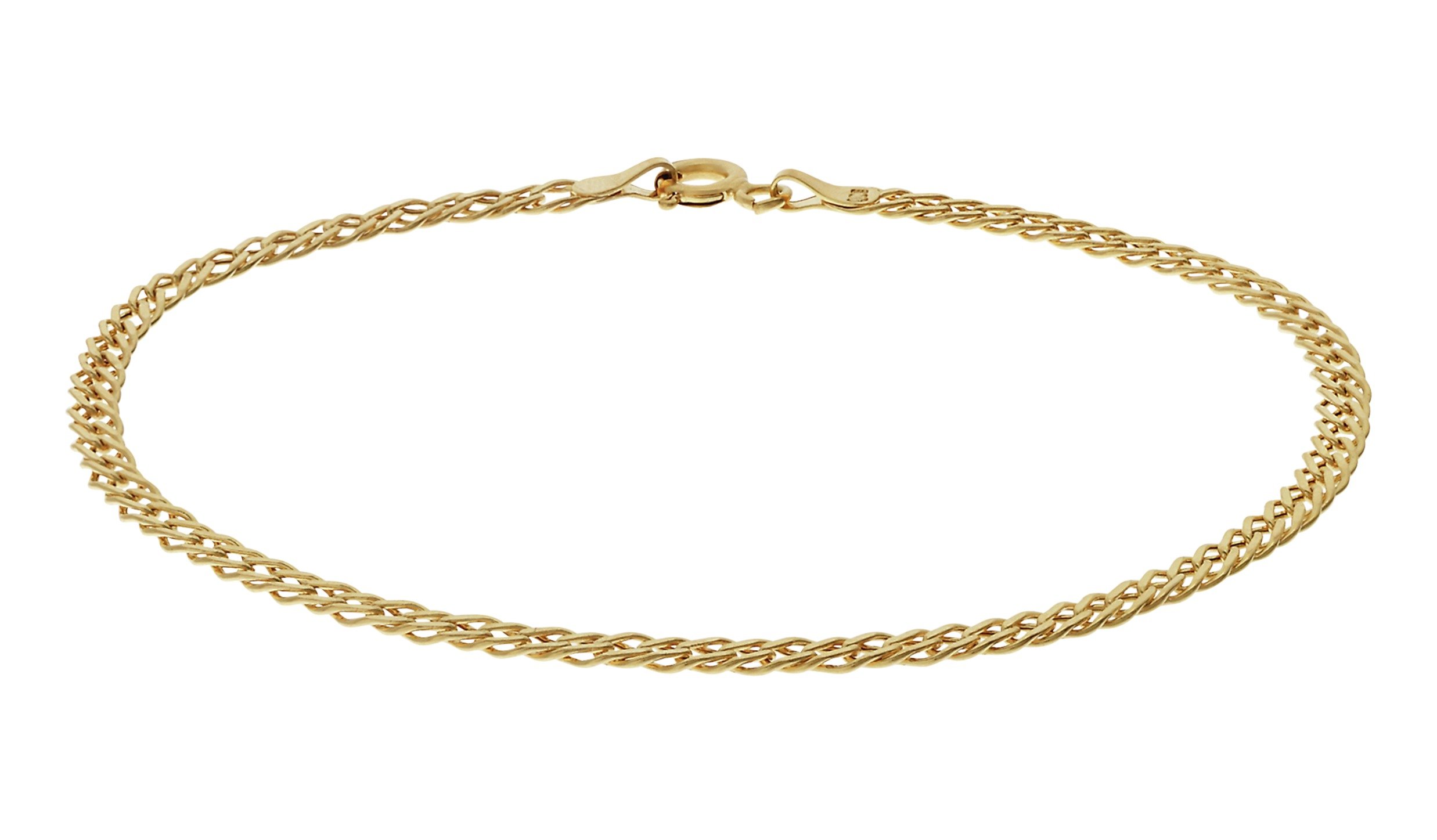 Offer: 9 Carat Gold - Twin Curb Bracelet.
Save 50.01%
Brand: REVERE
Department: Jewellery and watchesLadies jewelleryLadies bracelets and bangles
Was £89.99 reduced to £44.99
This bracelet has a curb style design and is made from luxurious 9ct gold. A timeless piece which can be worn alone or layered for stylish everyday wear. Revere. 9ct yellow gold. Length of bracelet 18.4cm/7.25in.... [more information]
Buy now from
argos.co.uk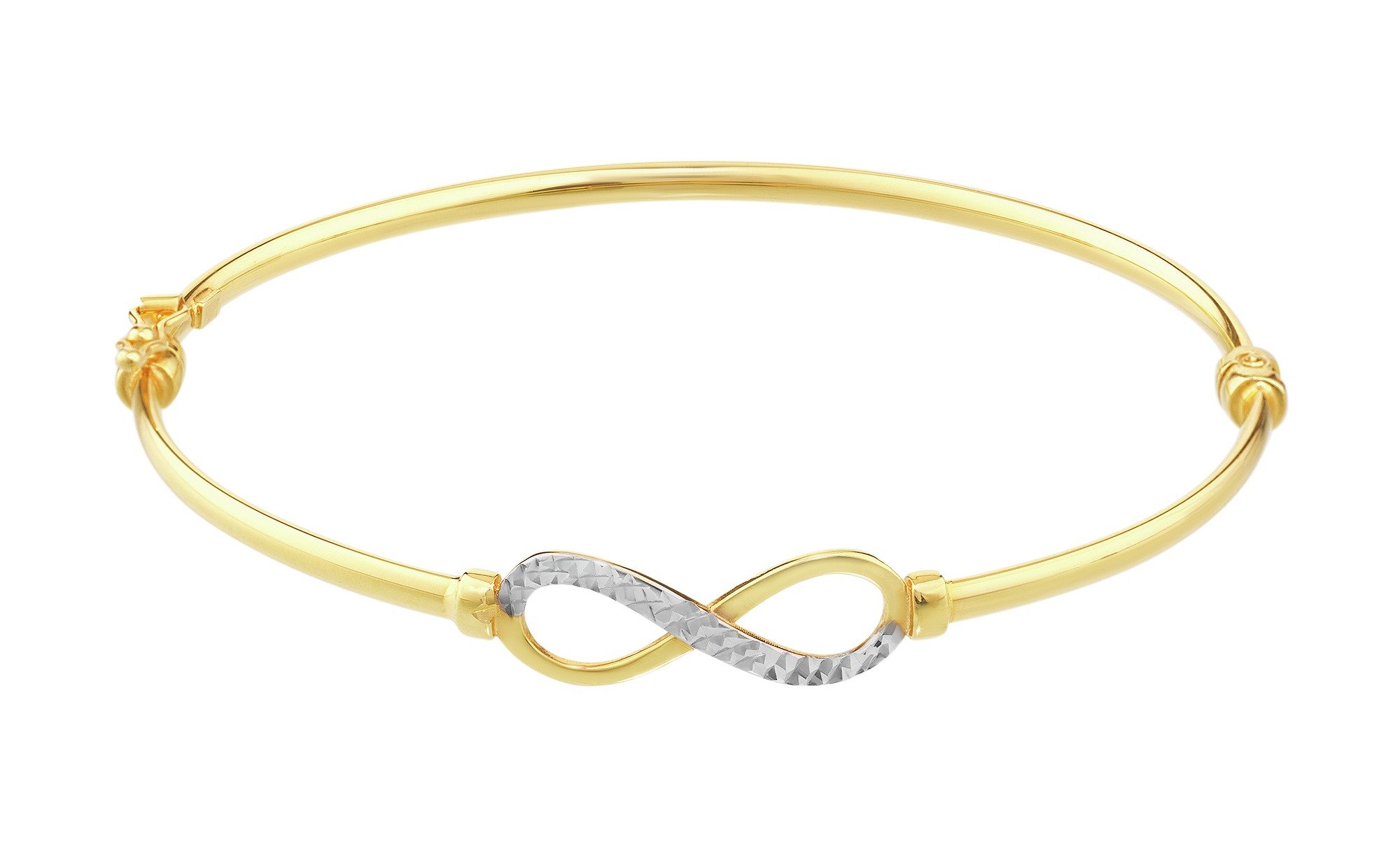 Offer: 9 Carat Yellow and White Gold - Infinity Hinged Bangle.
Save 27.28%
Brand: ARGOS
Department: Jewellery and watchesLadies jewelleryLadies bracelets and bangles
Was £109.99 reduced to £79.99
This 9ct gold bangle is the perfect finishing touch for that everyday wear as well as evening wear, its a piece you will come to rely on. 9ct multi-coloured gold hinged bangle. 2mm thickness. 6.5 cm diameter. [more information]
Buy now from
argos.co.uk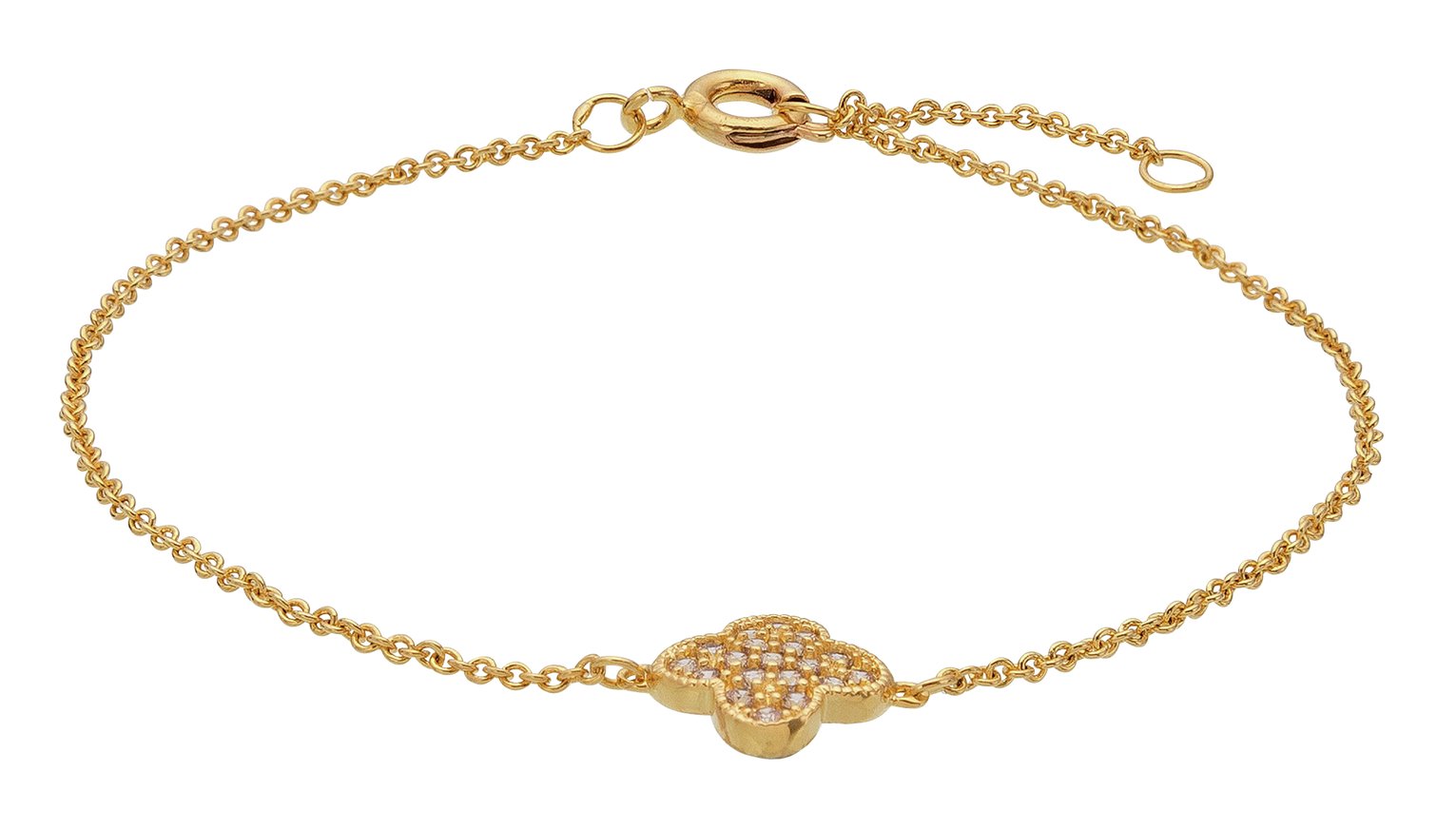 Offer: Abbey Clancy Gold Colour Cubic Zirconia Flower Bracelet
Save 50.03%
Brand: ABBEY CLANCY
Department: Jewellery and watchesLadies jewelleryLadies bracelets and bangles
Was £19.99 reduced to £9.99
Stay classic with this timeless gold coloured flower bracelet. This cubic zirconia set bracelet is the perfect way to add a touch of sparkle to your ensemble. Abbey Clancy. Base metal. Cubic zirconia set.... [more information]
Buy now from
argos.co.uk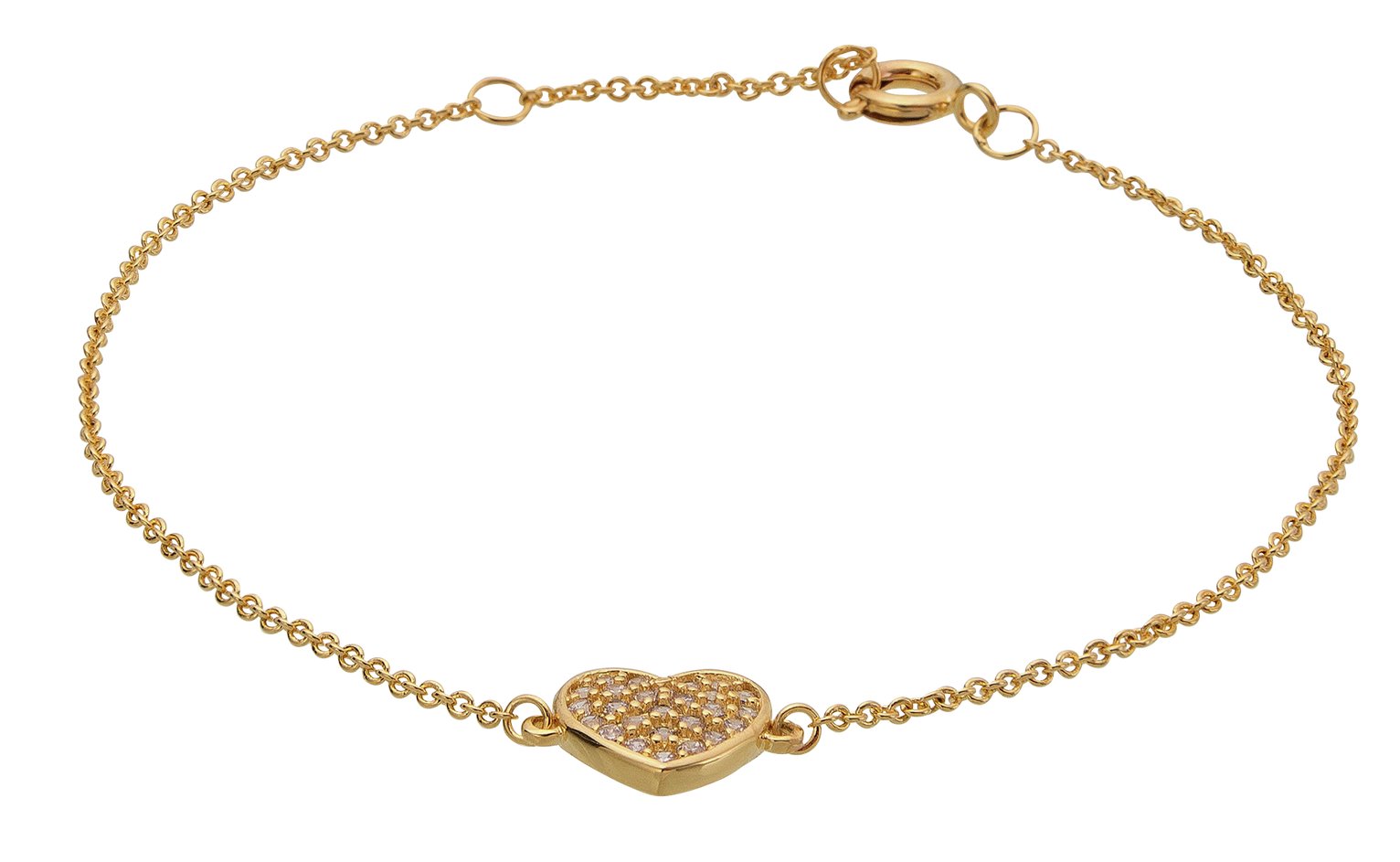 Offer: Abbey Clancy Gold Colour Cubic Zirconia Heart Bracelet
Save 50.03%
Brand: ABBEY CLANCY
Department: Jewellery and watchesLadies jewelleryLadies bracelets and bangles
Was £19.99 reduced to £9.99
Stay classic with this timeless heart bracelet. This cubic zirconia heart bracelet is the perfect way to add a touch of sparkle to your ensemble. Abbey Clancy. Base metal. Cubic zirconia set. Length of... [more information]
Buy now from
argos.co.uk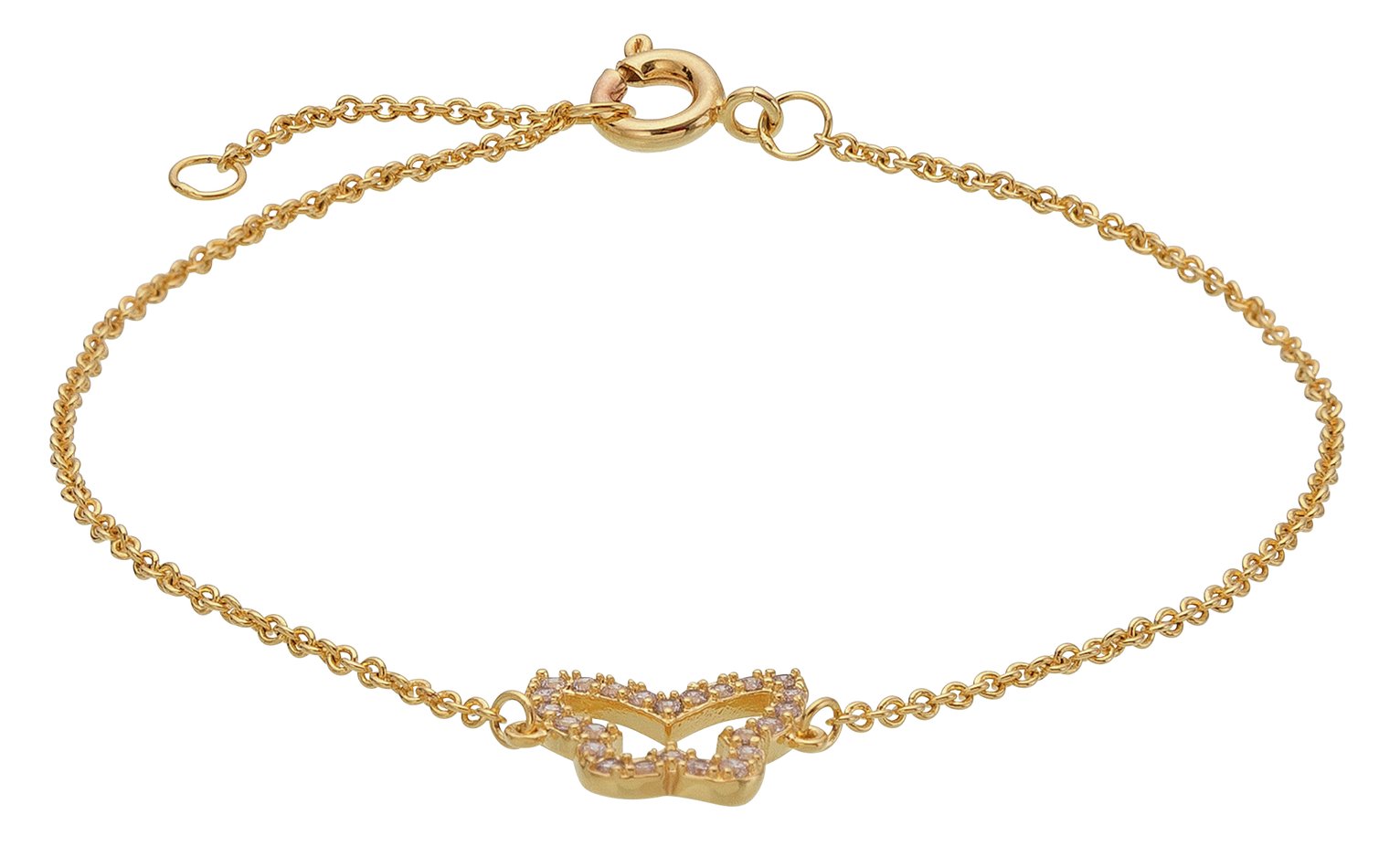 Offer: Abbey Clancy Gold Colour CZ Butterfly Bracelet
Save 50.03%
Brand: ABBEY CLANCY
Department: Jewellery and watchesLadies jewelleryLadies bracelets and bangles
Was £19.99 reduced to £9.99
Stay classic with this timeless butterfly bracelet. This cubic zirconia bracelet is the perfect way to add a touch of sparkle to your ensemble. Abbey Clancy. Base metal. Cubic zirconia set. Length of bracelet... [more information]
Buy now from
argos.co.uk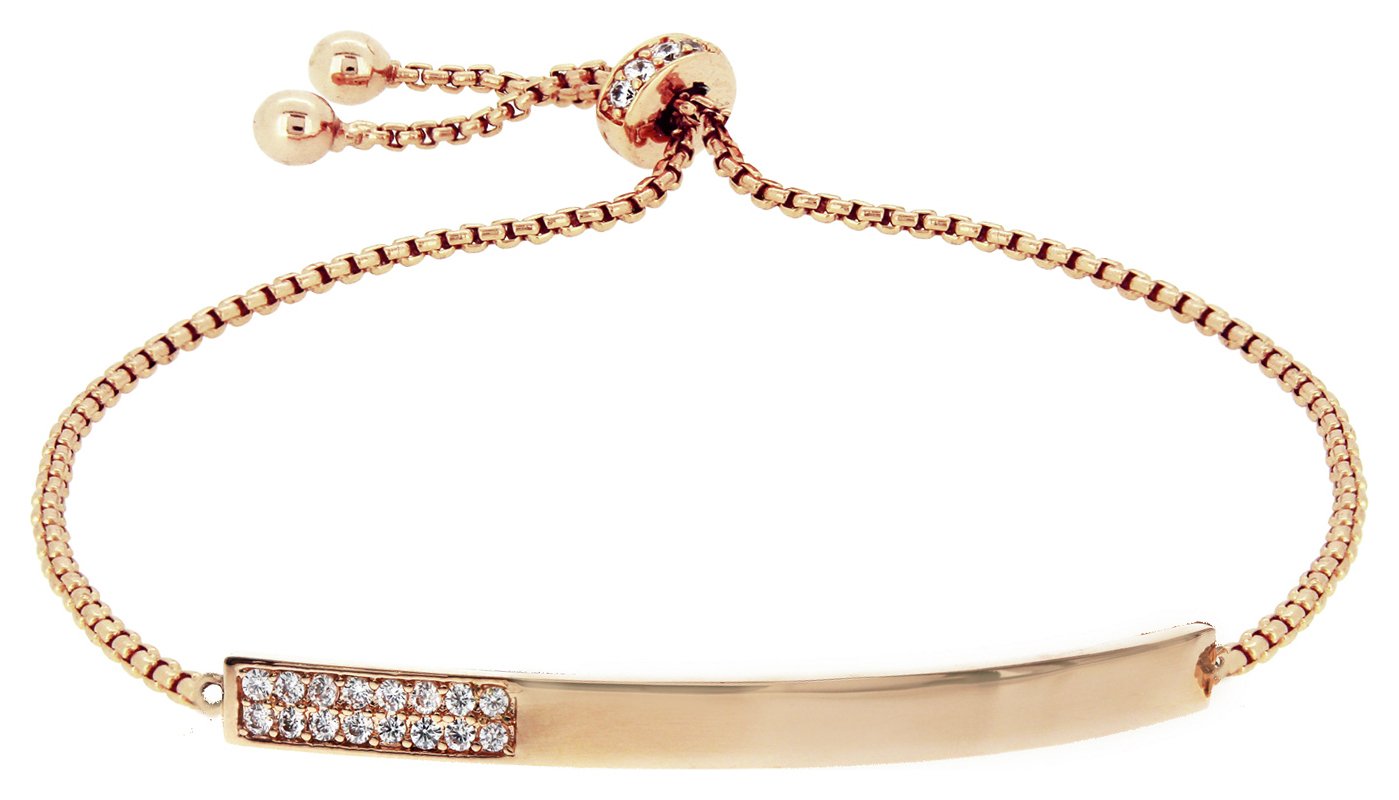 Offer: Abbey Clancy Rose Gold Colour CZ Friendship Bracelet
Save 50.01%
Brand: ABBEY CLANCY
Department: Jewellery and watchesLadies jewelleryLadies bracelets and bangles
Was £39.99 reduced to £19.99
Stay classic with this timeless heart bracelet. This cubic zirconia bracelet is the perfect way to add a touch of sparkle to your ensemble. Abbey Clancy. Base metal. Cubic zirconia set. Length of bracelet... [more information]
Buy now from
argos.co.uk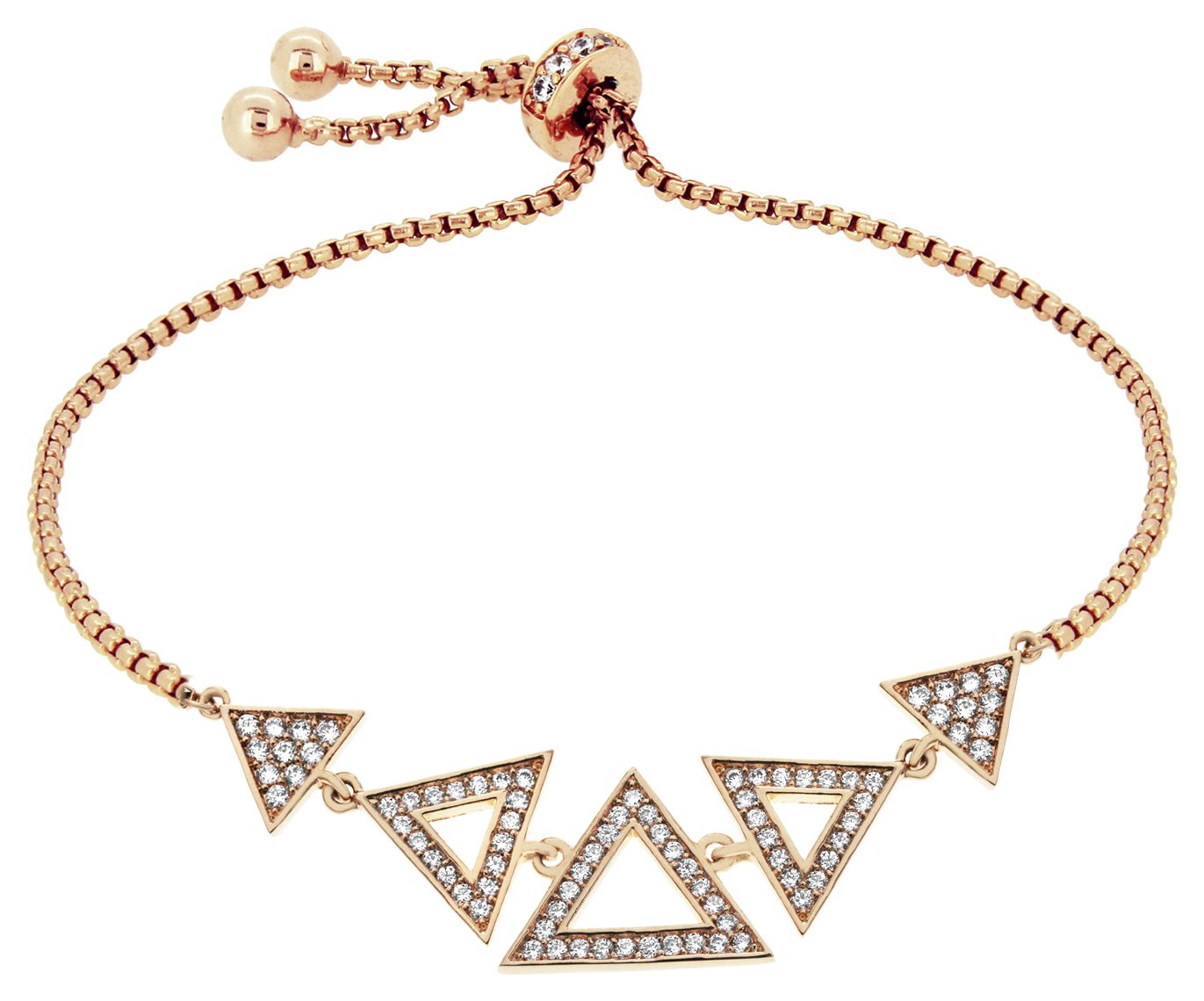 Offer: Abbey Clancy Rose Gold Colour CZ Triangle Bracelet
Save 50.02%
Brand: ABBEY CLANCY
Department: Jewellery and watchesLadies jewelleryLadies bracelets and bangles
Was £29.99 reduced to £14.99
Stay classic with this timeless rose gold coloured bracelet. This cubic zirconia set triangle bracelet is the perfect way to add a touch of sparkle to your ensemble. Abbey Clancy. Base metal. Cubic zirconia... [more information]
Buy now from
argos.co.uk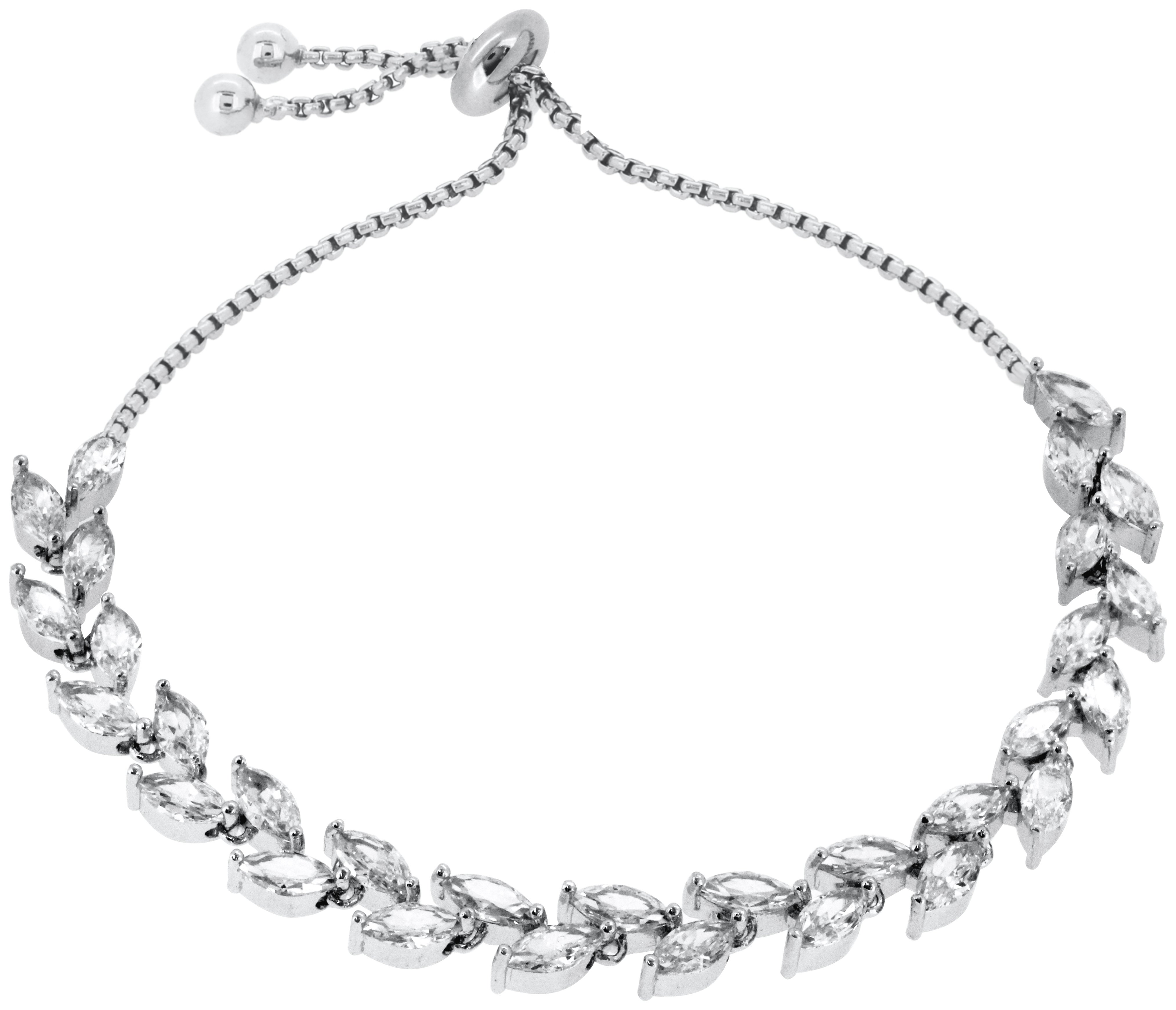 Offer: Abbey Clancy Silver Colour CZ Friendship Bracelet
Save 54.56%
Brand: ABBEY CLANCY
Department: Jewellery and watchesLadies jewelleryLadies bracelets and bangles
Was £54.99 reduced to £24.99
Sparkle and shine with this gorgeous cubic zirconia slider bracelet. This adjustable slider with shimmering cubic zirconia stones will add instant glamour to your occasion wear. Abbey Clancy. Base metal.... [more information]
Buy now from
argos.co.uk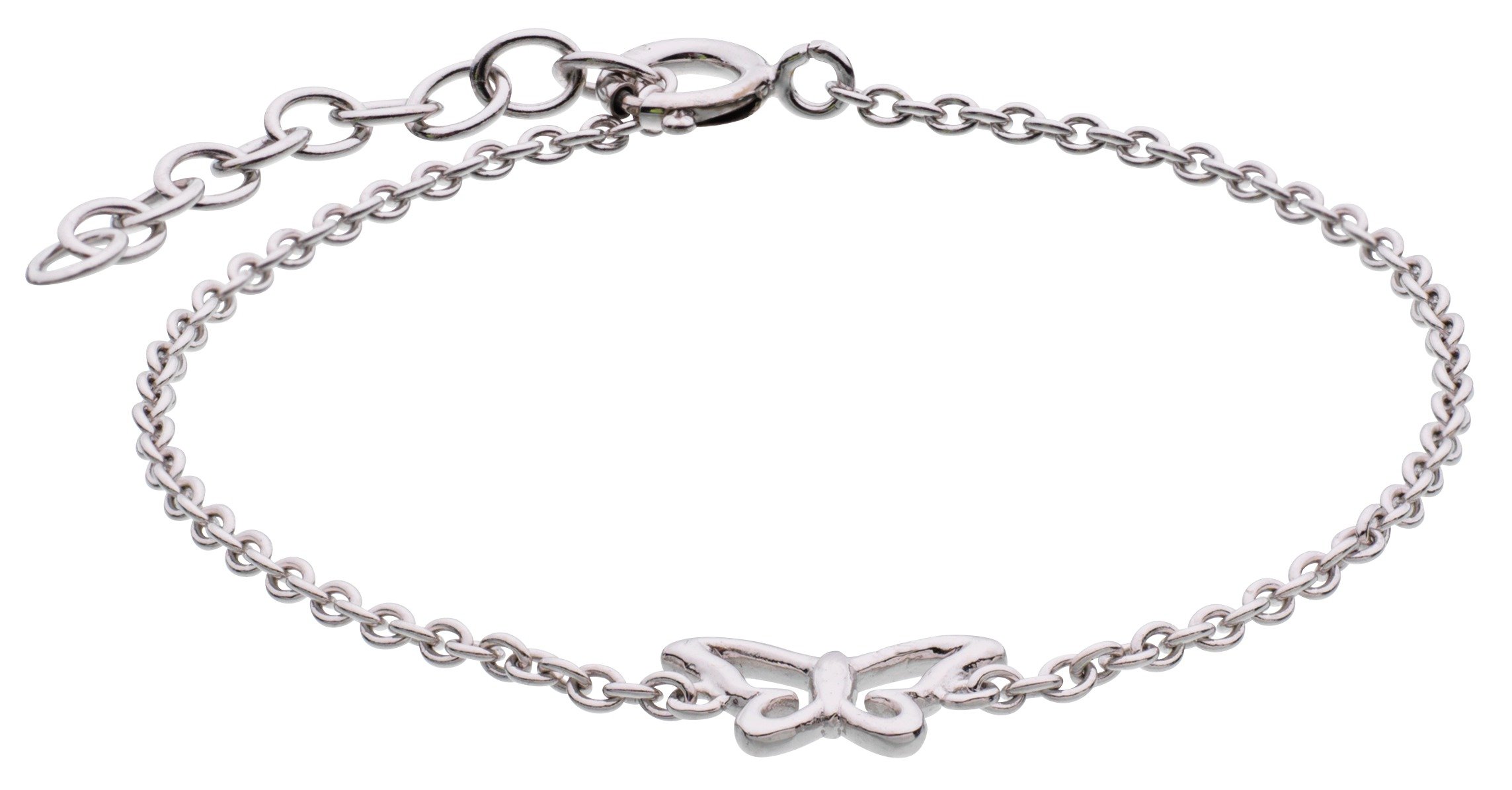 Offer: Accents by Hot Diamonds Sterling Silver Butterfly Bracelet
Save 50.01%
Brand: ACCENTS BY HOT DIAMONDS
Department: Jewellery and watchesLadies jewelleryLadies bracelets and bangles
Was £49.99 reduced to £24.99
Crafted from Sterling Silver, this beautiful butterfly bracelet can add an instant touch of glamour to your wristwear; Butterflies arent only beautiful, theyre deep and powerful representations of life;... [more information]
Buy now from
argos.co.uk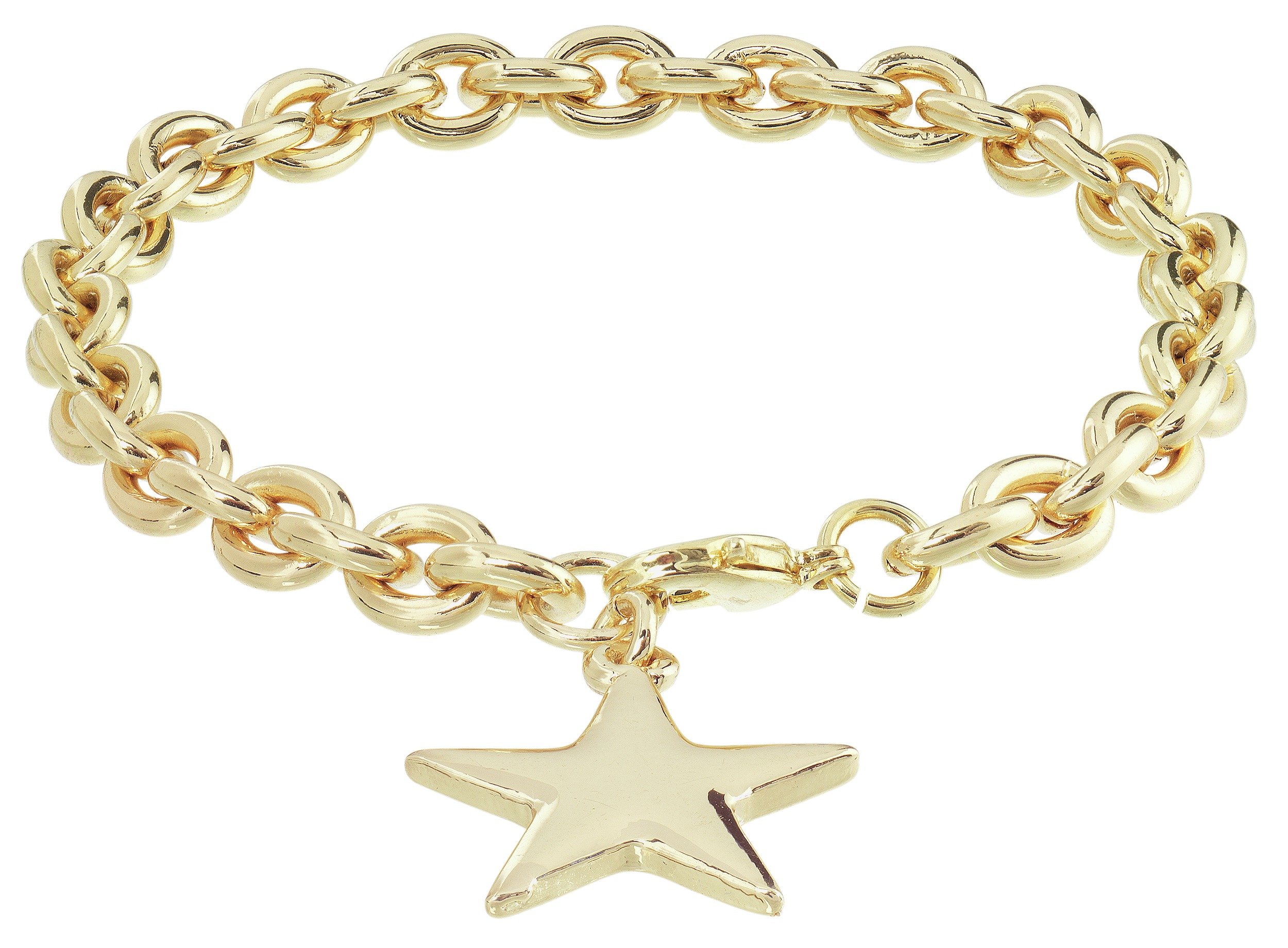 Offer: Amelia Grace Gold Plated Star Charm Chain Bracelet
Save 53.89%
Brand: AMELIA GRACE
Department: Jewellery and watchesLadies jewelleryLadies bracelets and bangles
Was £12.99 reduced to £5.99
This pretty Amelia Grace gold plated chain bracelet features a star charm and comes on a gift card- an ideal present or a treat for yourself. Amelia Grace. Made from base metal. Length of bracelet 17.78cm/7in.... [more information]
Buy now from
argos.co.uk